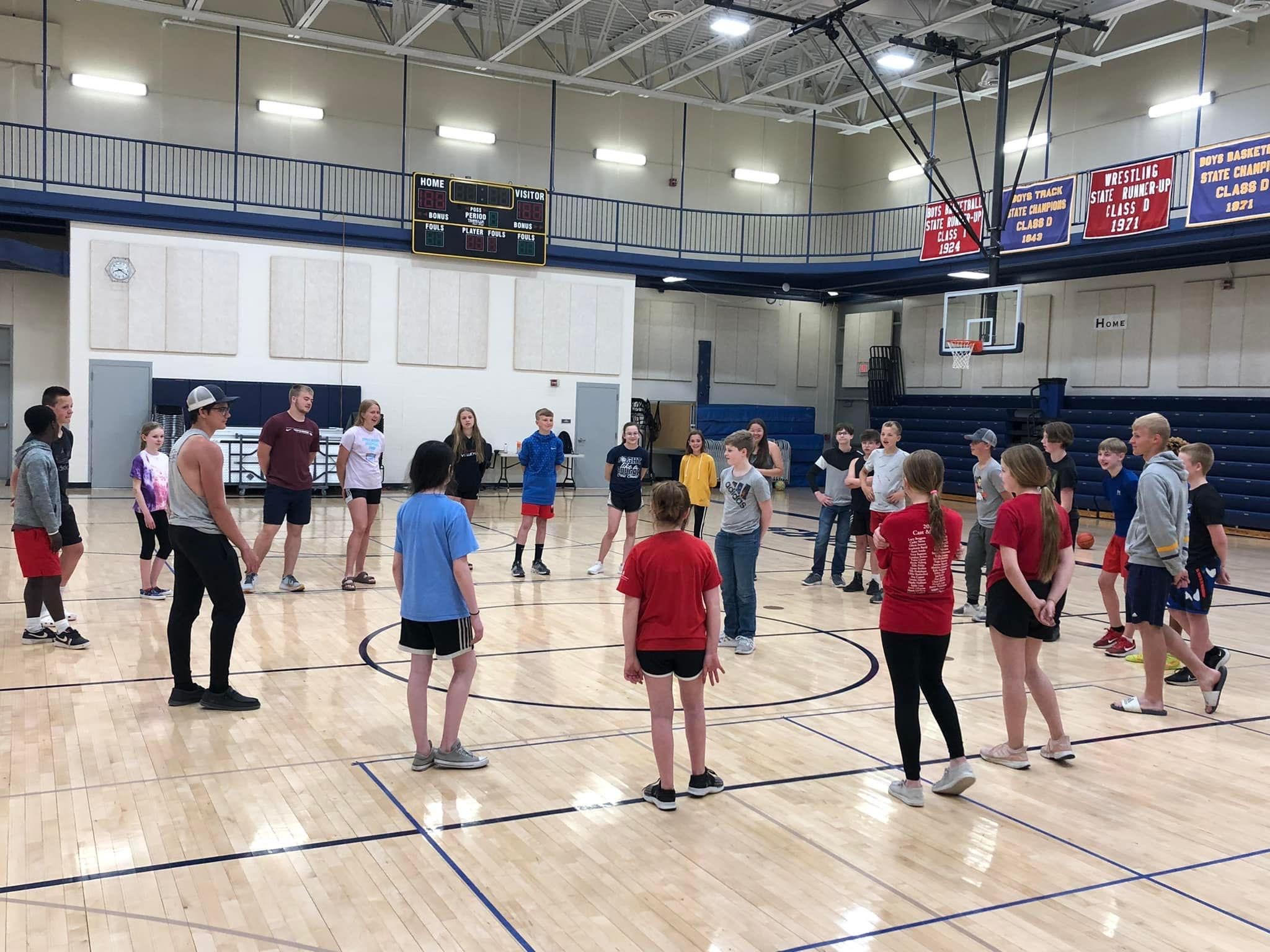 At Cross County we currently have two FCA huddles. We have a group for High School as well as a Group for Middle School. FCA meets weekly in the morning before school. We rotate so that MS meets one week then the next week HS meets and we continue alternating throughout the year. We post the schedule in the school announcements so people know.

At a typical FCA we start with a segment we call "Bit of the Book", which is an opportunity for students to share scripture.
Next we play a game of some sorts from dodgeball to capture the pin. After that we breakup into groups for our lesson which is designed by our HS leaders. Finally we end the session with snacks and then hang out until parents come to pick up their kids or the HS kids get tired and go home.