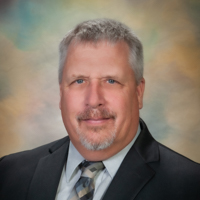 Welcome to Cross County Community School District where every day is a great day to be a Cougar! I am fired up and ready to get the 2023-2024 school year started! We have great kids, great parents, great teachers/staff, and two great communities that will continue to work together to do what is best for kids.
Cross County Community School District came together in the 2001-2002 school year. The 2023-2024 school year will mark our 23rd year together as a consolidated school district between Stromsburg and Benedict communities. The communities showed their support for education once more by passing a bond issue in 2006 to construct a PK-12 facility located three miles south of Stromsburg. The facility opened up in the fall of 2008 and we will be starting our 16th year in the "new" facility. The facility does a great job of serving students educationally and through extra-curricular activities.
Cross County Community School is a Class D-1/C-2 school district with 370 students attending grades PK-12. The facility also houses our own preschool which on average has around 20-25 students.
I feel very fortunate to be a part of a great school and to be involved with two communities that embrace education and expect success. One of my visions in education that I believe strongly in, is if you are committed to teaching and you engage students in learning, success will happen for all students! We want all students to have success in some way academically to build towards a well-rounded young adult who can move on and be a successful contributing adult in society.
We are starting our 13th year as a 1:1 school with Macintosh laptops for grades 6-12 students. The 1:1 initiative has been a big success as the teachers quickly utilized their skill sets for incorporating instructional technology into their classrooms. I am also excited to say we are entering our 4th year as a 1:1 school with Apple iPads for students in grades K-5. How exciting that we can provide a 1:1 digital learning environment for all K-12 students at Cross County!
Great things are happening at Cross County each and every day. I am so proud of the teaching staff and support staff for their commitment to kids. We have a great staff and I am blessed and fortunate to be a part of this great school. Please visit our website at http://crosscountyschools.org to see all of the happenings in this great school. You can also follow all of the school happenings on our Twitter and Facebook accounts. Anytime you would like to visit Cross County please let me know and we will accommodate you as best as we can. My door is always open.